Community Squad Coming Soon
A new opportunity to help spread the Mortiverse message of FUD-free living.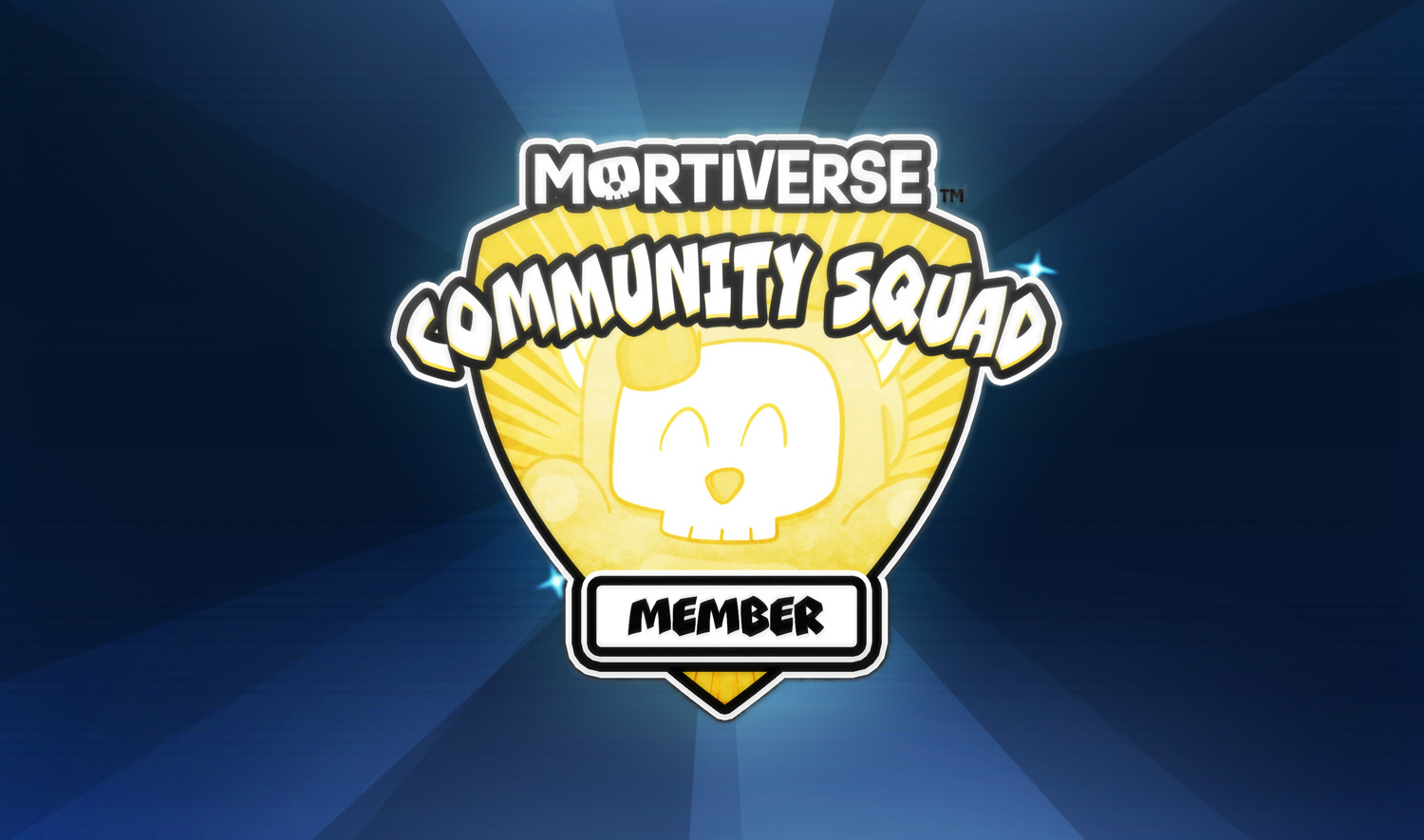 See if this sounds familiar to you:
You find a seemingly-great community, full of talented individuals eager to bring their gifts to the party.
So you offer those gifts, as do many of your friends.
Crickets.
So much opportunity and potential, unharnessed, untapped, unrecognised. And you know full well that the community is just a little bit worse off because of it. It sounds less like a true community and more like a fan club, doesn't it?
The Mortiverse acknowledges that there is huge, untapped potential in 10k talented individuals pulling together to make the party as great as it possibly can be.
And we want to go even further than that: we want to empower the community to lead the community, reflecting the essence of web3 culture: that we are better together than apart, and that we should all have a voice.
What is the Community Squad?
Coming soon, in typical Mortiverse fashion, we'd like to try something new for the betterment of all of us: The Mortiverse Community Squad.
The Community Squad will be a handful of community members that wish to engage even more intimately than the wonderful embodiment of community described above: these folks want to step up and work together to moderate a server, support editorial in this News section, lead community events, and more.
They'll be invited to the project management tools we use to run the Mortiverse, and have access to our talented team to augment their efforts, lavishing upon the Mortiverse community from the inside-out.
And of course, there will be various rewards available to Community Squad members which we'll go into more detail on later.
If you're interested, you can apply right away! To apply and register your interest, head on over to this tweet and leave a reply to it with why you think you'd be a great fit for the Community Squad.
If you like the Mortiverse, we're glad you're in the community with us.
And if you love the Mortiverse, we're glad to explore this opportunity to go even deeper with you.
#GoodTimesAhead