News & About sections launch
To make it easier to stay up-to-date and share with your friends, we've created some new sections of the website…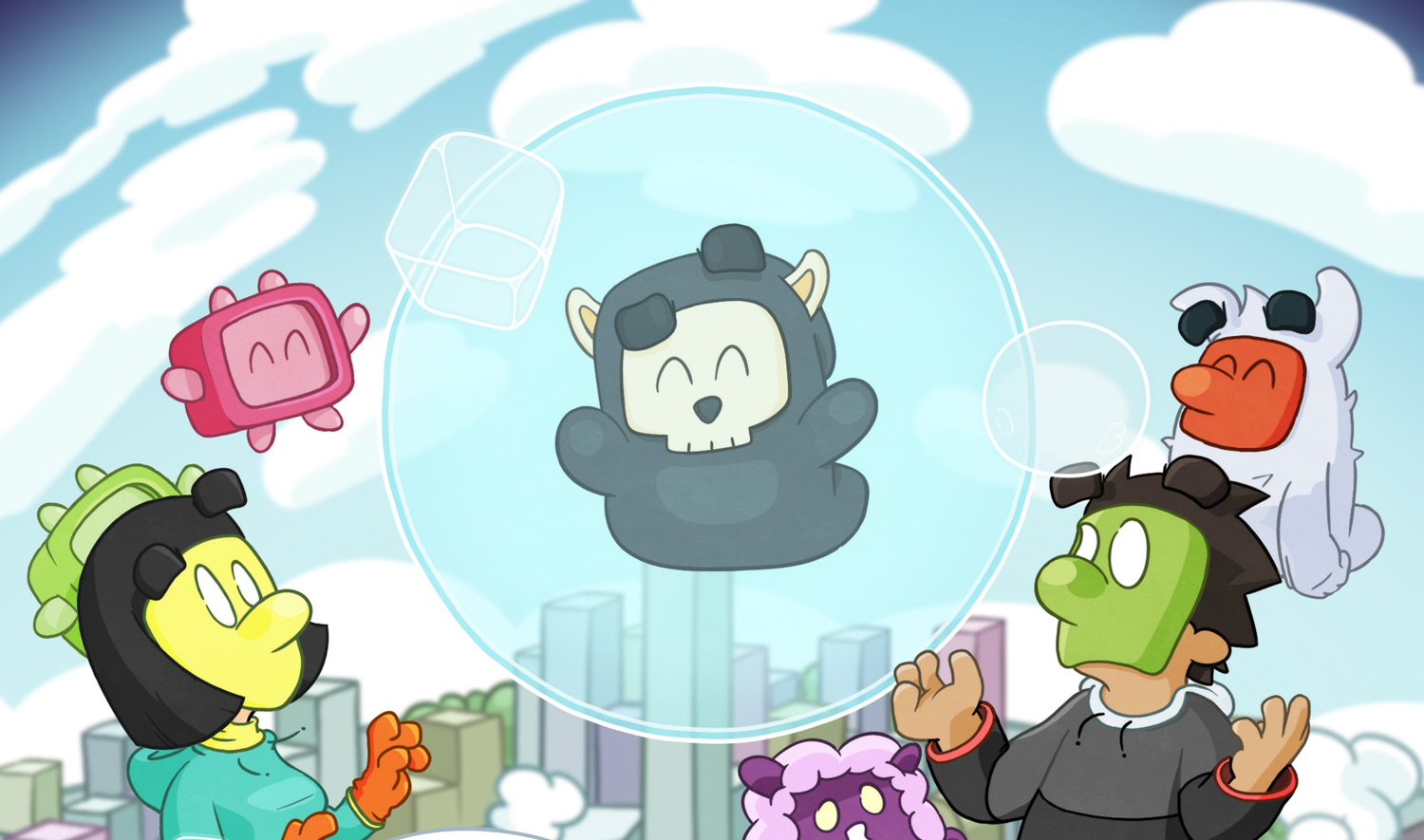 If you've been following along on Twitter for the past few weeks, you'll know there's a lot going on in the Mortiverse at the moment.
What you didn't know, is that's we're only just getting started!
To make it easier to stay up-to-date and share with your friends, we've created some new sections of the website:
A fully-illustrated About section
An overview of what we're all building together can be found on the new About page, to shine a light on the goal of the Mortiverse and where we're all heading together.
There's also an equally art-rich page about the upcoming Season One, sharing many details on what we can all expect to journey through together as a community. You'll also get to learn about some of the faces you'll travel with along the way.
Next, there's a new Mission page where you can learn more about why Adam and Kezia started the Mortiverse in the first place, the team's core values and what the long-term mission of the brand is.
Lastly, there's a new Freebies page containing Twitter banners, phone wallpapers, and even some sample Mort PFPs for you to share with the world on Twitter and Discord. Kezia has written some wonderful descriptions for each freebie, it's a really fun page to scroll through!
New News section
This article is part of the brand new News section! Here, we plan to keep you up-to-date with public, longer-than-a-tweet details about the Mortiverse so you can enjoy all the details and easily share them with your friends and family.
There's also a "Subscribe by email" button at the bottom of the page if you'd like to receive an email update when news breaks.
The new navigation bar that features along the top of each page keeps all of these goodies connected together in one unified, fun experience. It also prepares the way for when the final (non-proof-of-concept) version of the Mortiverse world deploys to the website. Of course, world developments will all be featured in this News section as well.
There's much more on the way, and now it all has a place to call home here on the Mortiverse.net.
Enjoy, frens!