Building in the bear
Because every market season is for building.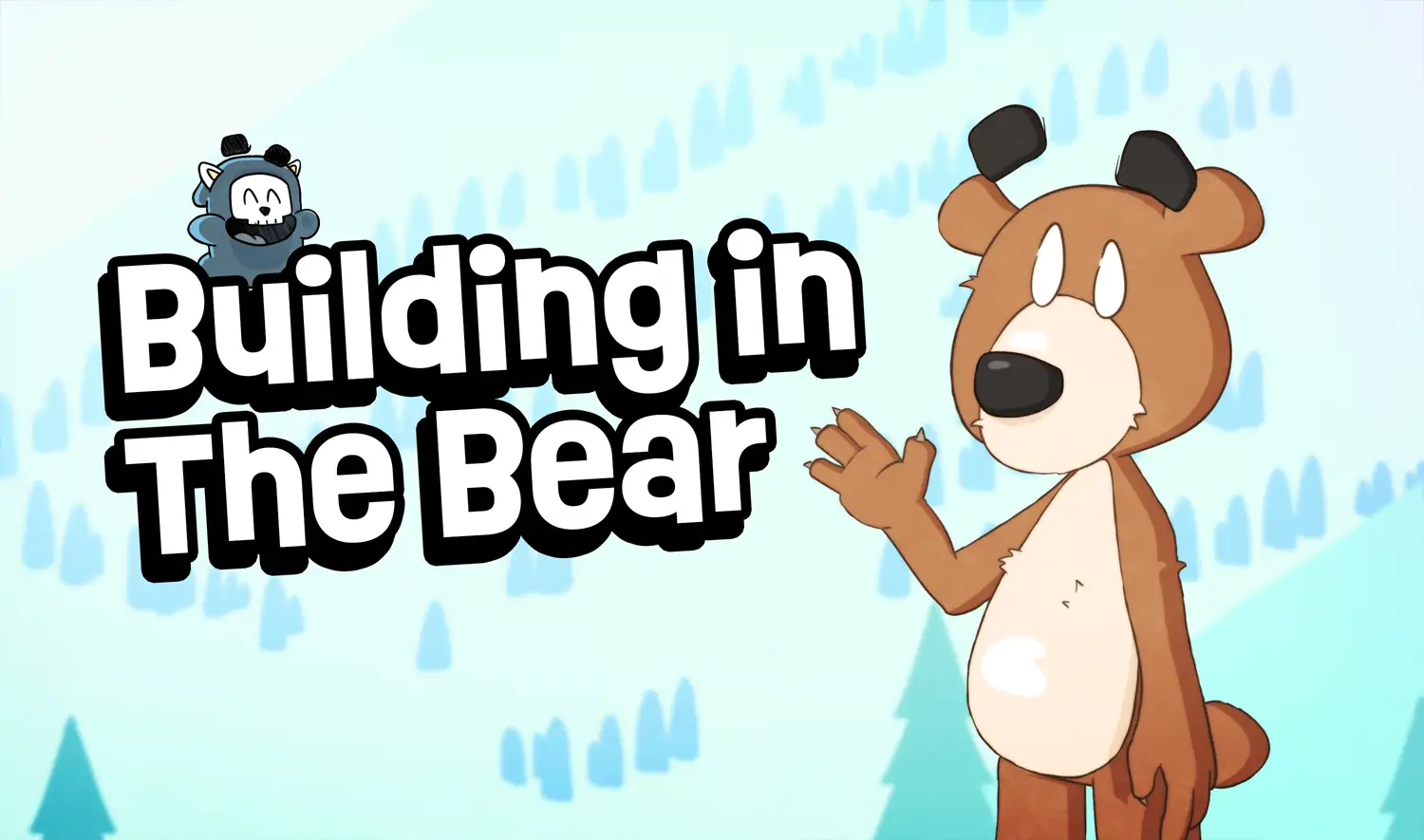 Question for you:
What's the best thing to do when technical and cultural innovation meets a bear market and everyone becomes fearful?
Build the next era of personal development using those innovations when people need growth most!
After all, a bear market is only a bad time to build something generic.
It's always a good time to build something remarkable.
But it's not as simple as it was 18 months ago.
So here's how we're building in the bear.
1. A gap big enough for us
As a community, we don't need to find a huge market-sized gap to bring everyone's gifts to the world.
We need only an a gap big enough for us.
And that gap is right before us: people who love the spirit of web3 and either already enjoy personal development, or think now's a pretty good time to start investing in their personal growth and mental health.
That's not the whole market… but these are our people, some of which have met the wonderful faces in our community, and many who have yet to meet us.
As a community, it's our call to action: to meet them, and help them on their personal development journey by inviting them in.
It's an opportunity for us all to make a difference, right away.
2. A plan fit for the market
Bull market plans are for bull markets.
But today's market is an opportunity to try new things, all in the interest of doing what's best for everyone in the Mortiverse community.
Where huge collections were the norm, we're constantly exploring divergent ways to bring the Season One collection to the world, allowing community members to enjoy holding scarcer resources with unique benefits while allowing us all to demonstrate to the market that we can truly build. Exact mint details will be announced in a future post, but all Season One collectibles will all unlock the Season One cartoons and games… while also unlocking special extras for those who mint and HODL.
Where huge budgets were the norm, and the Mortiverse production plans certainly fit that bill, we're exploring ways to be great stewards of every Ether and Dollar entrusted into the project —building much more with much less— as a steadfast commitment to the future of the Mortiverse and what we can all build here together.
3. An opportunity to build something…new
We're immeasurably thankful for the positive, passionate and committred community we've seen developing around the Mortiverse project so far.
And the open invitation to build a microverse full of (community-powered!) personal development opportunities together is equipping everyone with a heart for growth and giving back with a new place to call home.
Perhaps we're not really building in the bear after all.
Perhaps the bear was built for us.
#GoodTimesAhead