Community Squad Updates
CS is up and running; here's how we're growing the team.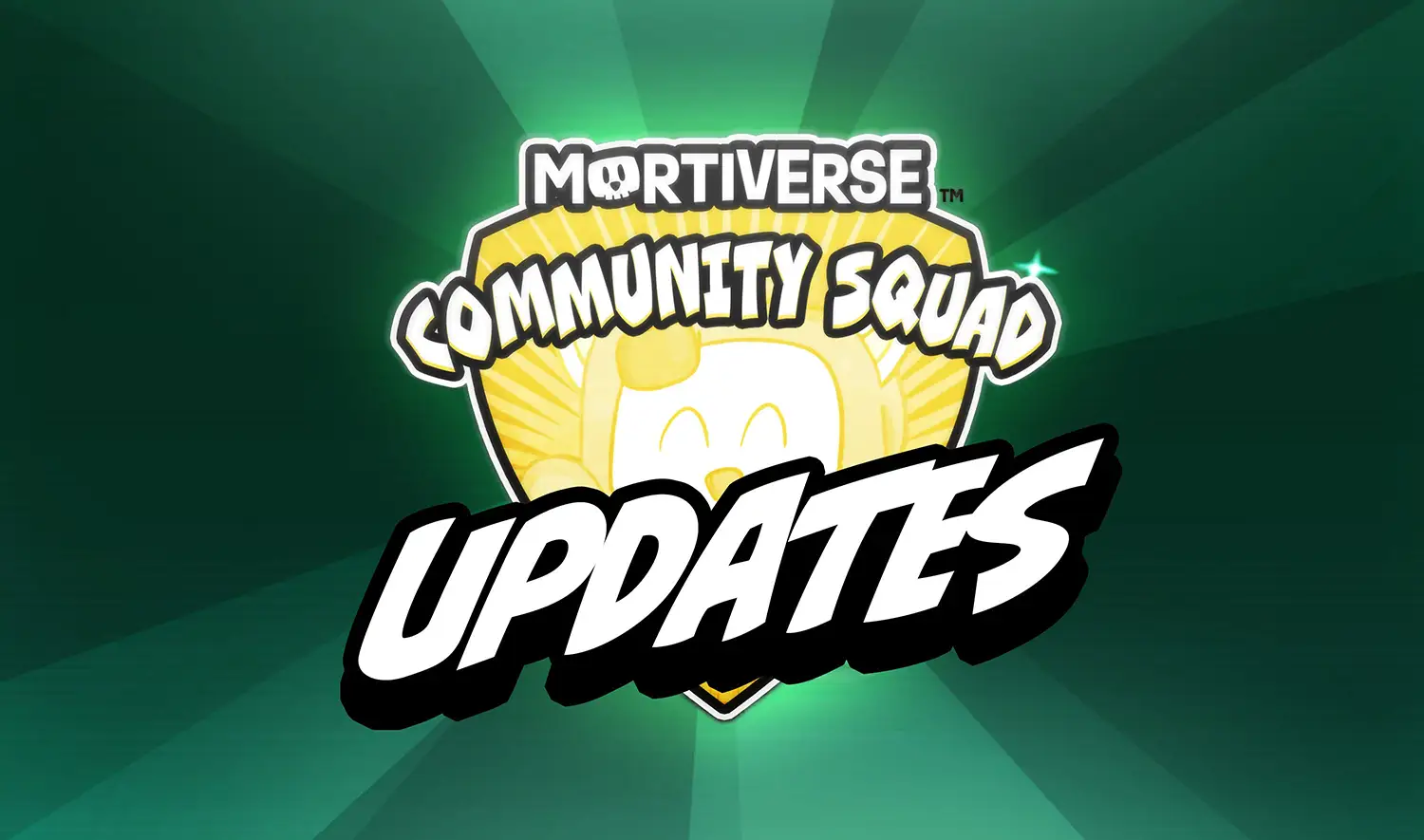 Thank you to everyone who has registered interest in joining the Mortiverse Community Squad!
We've been overwhelmed by the response and support of this wonderful community 💜 It's been a real humbling experience to see so many familiar faces apply.
If you've put your name forward, we've seen you. Kezia has been messaging everyone personally, but with the number of responses we've had, it's been tough to keep up with all the DMs!
So, to make sure we can get back to people more quickly, the current Community Squad team is stepping in to support! The Squad will be in touch soon with everyone who we'd like to talk to about next steps 👏 And if you don't hear back, fear not: it may be because your talents aren't needed just yet.
We expect to continue to bring people into the Mortiverse Community Squad on a rolling basis, but for now, we're closing applications. There will be more opportunities to put your name forward in future!
Even if you're not officially part of the Community Squad, you still have a very important role to play in the building of the Mortiverse! If you're looking for more ways to connect and build together, you can always reach out to us @Mortiverse on Twitter, and while we can't say too much yet, there is almost certainly (ok… definitely) an exciting update regarding the Mortiverse Discord server coming very soon!
#GoodTimesAhead